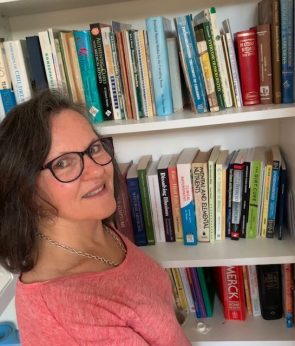 NYEMA HERMISTON
RN ND Adv Dip Hom BSc Hons
Registered Nurse, Naturopath, Homeopath, Author
Originally a Registered Nurse, Nyema studied naturopathy, then specialised in homeopathy at the Sydney College of Homeopathic Medicine in Sydney Australia and in Kolkata with Dr Parimal Banerji. She was President of the NSW branch of the Australian Homeopathic Association from 2000–2003, Executive Officer of the Australian Register of Homeopaths from 2003–2006 and is currently President of the Australian homeopathic charity The Aurum Project. She also holds a BSc Hons from Middlesex University in London.
Nyema has a special interest in treating  acute childhood illnesses so that young children develop without the impacts of pharmaceutical medications. She also has a special interest in treating Autistic Spectrum Disorders. Concern about the growing numbers of children affected by behavioural and learning disorders has led her to explore potential causes from environmental toxicity.
Nyema has developed the Treat Your Child's Ear Infections Yourself, booklet and co-produced with Jon Gamble; Treat Your Child Yourself, a Parents' Guide for 100 common Childhood Conditions.
Another of her books is a collection of 41 interviews with people from six countries who recovered from serious and life-threatening illnesses; Good News for People with Bad News. Loads more information on helping people learn how to find solutions for their health problem is on her Treat Yourself Blog.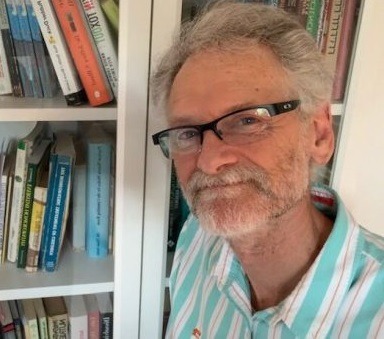 JON GAMBLE
BA ND Adv Dip Hom
Homeopath, Naturopath, Author
Jon studied Arts/Law at Monash University in Victoria before working in legal publishing. He studied naturopathy, osteopathy and homeopathy at Nature Care College and the Australian Institute of Homeopathy in Sydney. He later studied at the Sydney College of Homeopathic Medicine, and the International Institute of Advanced Homeopathy in Kolkata.
Since 1987 he has developed a skill in unravelling complex chronic cases in his busy clinic in Wollongong NSW and at his Yerrinbool property in the Southern Highlands of NSW.
Jon was the Registrar of the Australian Register of Homeopaths from 2001 to 2011. 
His special  interest is treating chronic conditions where medical treatment has not been successful. He is experienced in treating Chronic Fatigue Syndrome (CFS); Irritable Bowel Syndrome (IBS) and childhood disorders.
He has delivered seminars to colleagues in Australia, New Zealand and Japan. Jon has authored a series of practitioner titles, co-authored Treat Your Child Yourself with Nyema Hermiston and a novella, The Field of Hum.